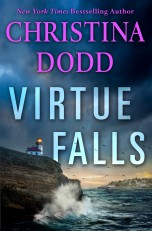 Twenty-three years ago, in the isolated coastal town of Virtue Falls, Washington, four year old Elizabeth Banner witnessed her mother's brutal murder. Elizabeth's father was convicted of killing Misty and sentenced to prison. Elizabeth grew from a solitary child to a beautiful woman with a cool scientific mind and an instinctive distrust of love. Now she is back in Virtue Falls, a geologist like her father, her life guided by logic and facts. But nothing can help her through the emotional chaos that follows the return of her ex-husband, Garik Jacobsen, an FBI agent on probation and tortured by the guilt of his past deeds. Nor can it help her deal with her father, now stricken with Alzheimer's and haunted by Misty's ghost. When a massive earthquake reveals long-concealed secrets, Elizabeth soon discovers her father is innocent. Is the killer still at large, stalking ever closer to the one witness to Misty's murder? To Elizabeth herself? Elizabeth and Garik investigate, stirring old dark and deadly resentments that could provoke another bloody murder— Elizabeth's own.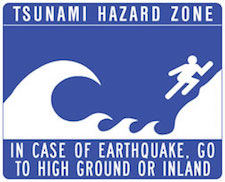 VIRTUE FALLS won the coveted RT Book Reviews Award! In ebook for Kindle, Nook, iBooks, Kobo, and Google Play. Order the paperback from Barnes & Noble, Books-a-Million, Indiebound or Amazon. In audiobook at Amazon, iBook, Barnes & Noble, Books-a-Million, & Audible.
FREE! Listen to the first chapter of VIRTUE FALLS!
Click on this link to listen or right-click (and select "save link as") to download the first chapter.